Detoxification & Residential Program in Monroe

Twin Lakes' inpatient residential program is housed at our 55 bed facility in Monroe, located within 35 beautiful acres on the outskirts of Atlanta, Georgia. At Twin Lakes, each day is structured to provide intensive intervention and to educate, encourage and empower each resident's movement into a drug and alcohol-free life.
How Residential Treatment Can Help
Inpatient residential treatment allows those suffering from addiction to focus intensively on learning to live cleanly. We recognize that choosing an inpatient residential treatment center can be a difficult decision because it means stepping away from family, work and comfortable routines. Living on-site at Twin Lakes for the duration of residential treatment allows residents to focus on recovery free from distractions. Once stabilized, residents become fully engaged in the treatment process, acquiring skills for substance-free living.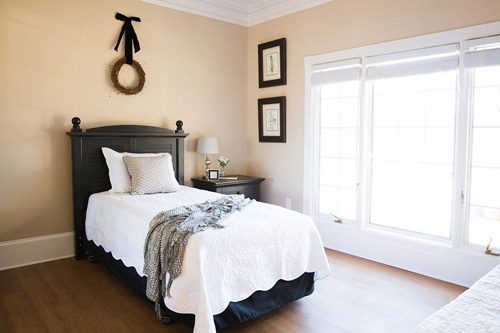 Sleeping quarters are accommodating, comfortable and quiet; meals are shared together in our dining area. Most time during a stay is spent in community areas of the beautiful, newly renovated 17,000- square-foot facility. Twin Lakes' rolling acres and tranquil water features create serene outdoor environments for exercise, meditation and group therapies. Guided by experienced addiction specialists, residents' days are filled with focused, intentional treatments that have worked for thousands of addicts now living productive, drug-free lives.
We Offer a Family Recovery Program
Twin Lakes recognizes that by the time a chemically dependent loved one comes into treatment, the family members and significant others involved are also in need of help and counseling. Here, families are often involved in intervention and assessments, as well as the development of strategies for helping the addict understand the need for treatment. Families are an important part of weekly educational and process groups; their presence is integral to reshaping the family dynamic. In family group, the client and their loved ones learn healthy ways to express concerns, identify and address problems, communicate and behave in a way that is supportive of the recovery process.
Quick Links
Twin Lakes Recovery Center – Monroe, Georgia
Alcohol & Drug Detoxification Services
Inpatient Residential Treatment
Family Recovery Program